Become an SR Trade Partner!
SR Construction makes every effort to deliver our clients' projects safely, on time, and with the highest quality standards. A significant percentage of our work is design-build, and together with our trade partners, our teams go the extra mile to make our job sites a safe place to work. Without our partners, we would not have the opportunity to do what we love – build outstanding projects for exceptional clients.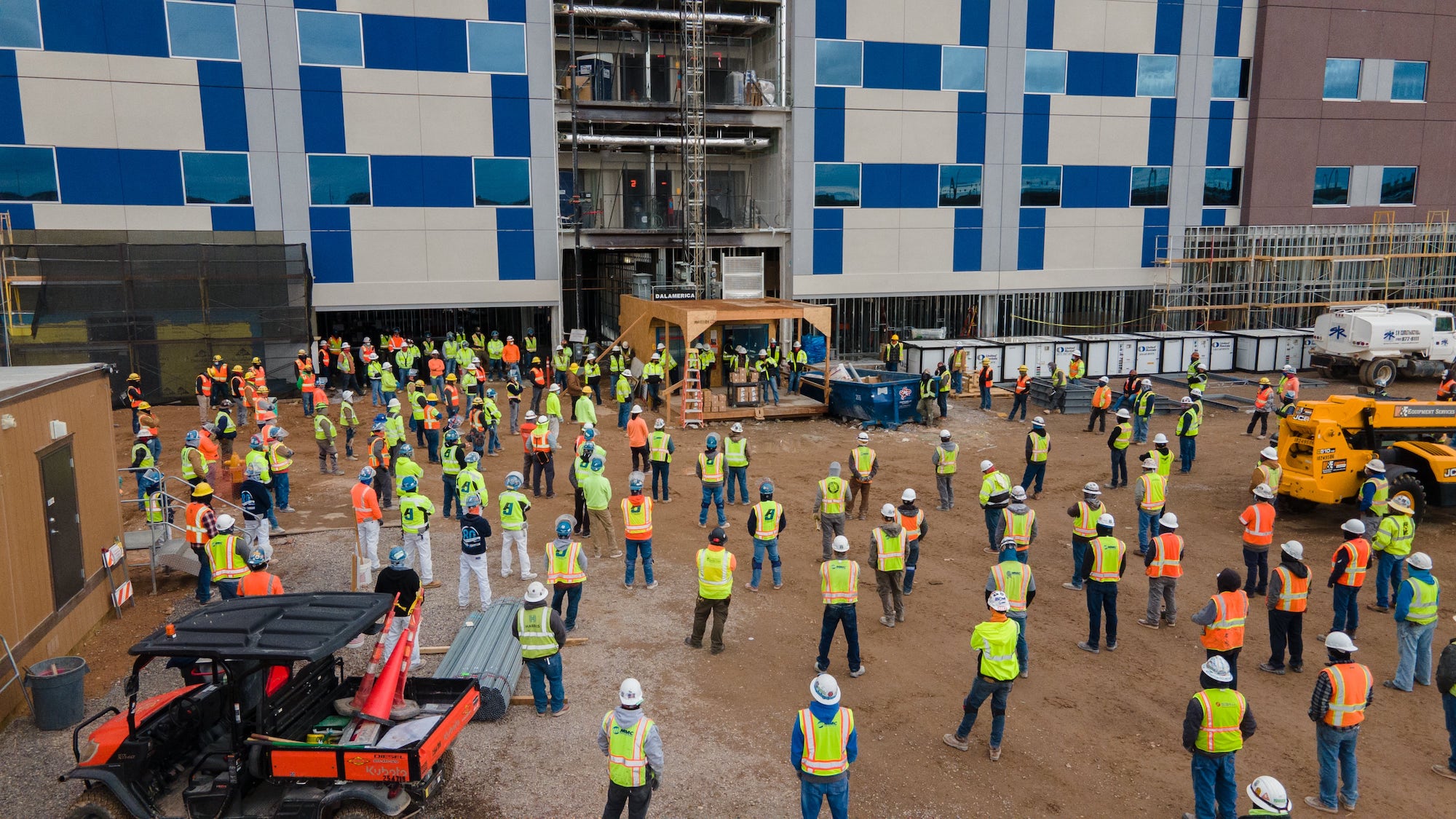 SR follows Lean Construction principles and incorporates the Last Planner system on every project. We are always looking for skilled trade partners for timely delivery on projects. We treat our partners as an extension of our team and ensure clear communications, collaboration, and transparent business practices.  We enjoy working with trades who face challenges head-on and go the extra mile to give our clients the outstanding service they deserve. Our partners need to be insured, up to date with safety, and energized to come to work every day.
If you are interested in providing trade partner services to SR Construction, added to our bidder's list, and notified of upcoming bidding opportunities, please complete/submit the qualification form by clicking on the link below.